Services Offered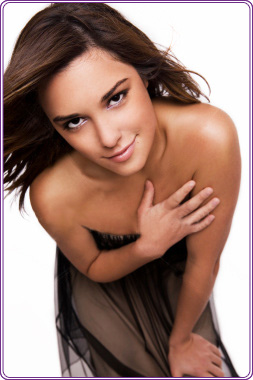 The following surgery is available with Miss Austin. To access details for each procedure, please click on the headings below:
Breast Augmentation
Breast Reduction
Breast Uplift (Mastopexy)
Breast Reconstruction
Congenital Breast Problems
Correction of Breast Asymmetry
Nipple Correction
Abdominoplasty (Tummy tuck)
"Yummy Mummy" Package
Liposuction
Labial Reduction
Gynaecomastia Correction (Male Breasts)
Prominent Ear Correction (Otoplasty)
Skin Lesions
Scar Management
Gender Reassignment (Female to male top surgery)
Breast Augmentation
Breast enlargement surgery, also known as breast augmentation, involves surgically inserting an implant behind the natural breast tissue to increase the size of the breast. This can also improve the shape of the natural breast and may improve a small degree of ptosis ('droop'). The procedure involves the insertion of silicone implants through a small incision underneath the natural breast and this is then closed with sutures. A dressing is applied and is left in place for 7 days at which point Miss Austin will conduct your post operative consultation.

Breast Reduction
Breast reduction surgery is most appropriate for women with heavy, pendulous breasts. Prior to breast reduction a woman may suffer from back pain, shoulder ache, irritation of the skin beneath the breasts and painful shoulders (caused by bra straps). Social embarrassment and mental anguish commonly accompany this condition and breast reduction surgery can diminish these understandable effects. This procedure, also called a reduction mammoplasty, is a surgical operation in which the excess fat, glandular tissue and skin are removed to reduce the weight and volume of the breasts. The result is a smaller, lighter breast which sits up on the chest wall and is more proportionate to the woman's size and height.

Breast Uplift (Mastopexy)
Weight loss, the after effects of pregnancy and/or the aging process can sometimes result in a sag or droop of a woman's breasts. Also, breasts can stretch and lose their youthful shape after time. With breast uplift surgery, it is possible to reshape the breast into one which not only looks more youthful but also feels firmer. During this procedure, excess skin is removed from underneath the breast, the breast is remodeled and the nipples are repositioned at the correct level (all without significantly altering the size of the breast). A younger and rejuvenated appearance is the result.

Breast Reconstruction
Breast reconstruction is an operation which endeavours to restore the original shape of the breast after mastectomy (removal of a breast) or lumpectomy (removal of part of the breast). The aim of this procedure is to match, as best possible, the remaining natural breast. This can either be achieved by creating a breast 'form' with an implant (inserted underneath the skin and muscle covering the chest) or by using skin, fat (and sometimes muscle) from another part of the body. A combination of these techniques may be required in certain cases.

Congenital Breast Problems
Breast development during puberty is not always straightforward, and may lead to either a lack of breast development or occurrence of an unusual shaped breast (such as seen with a tuberous breast deformity). Tubular breasts often have a very narrow base commonly with a long skin envelope or occasionally, the base of the breast appears more like a tube than a cone. Abnormal breast development can be corrected with cosmetic surgery, the result of which is a breast with a a more rounded and pleasing shape.

Correction of Breast Asymmetry
Asymmetry of the breast may involve differences in size and/or shape. It may occur as a result of a lack of, or differential growth of the breasts during puberty. It may also be acquired as a result of pregnancy or surgery to remove a breast lump. Surgical correction can involve augmentation, uplift or reduction or any combination of these procedures, in order to achieve better symmetry of size, shape and nipple position.

Inverted Nipple Correction
The occurrence of inverted nipples is, for many women, very distressing. Lying flat against the breast or actually pulling in from the breast surface, they can be a source of self-consciousness and breastfeeding problems. Inverted nipple repair can restore the nipple to a beautiful and naturally projecting appearance.

Abdominoplasty ("tummy tuck")
In this procedure excess skin and fat can be removed, abdominal contours and scars improved, and the muscles tightened. Different combinations are combined in the various procedures. You may choose to undergo abdominoplasty for a number of reasons, including:
the removal of a large fat deposit;
the removal of loose abdominal skin;
the improvement of skin elasticity, if you are an older patient;
the improvement of your muscle and skin tone after multiple pregnancies.

"Yummy Mummy" Package
Our "Yummy Mummy" post-pregnancy package includes our most-popular procedures for mums to restore their body to pre-pregnancy shape. This may include breast augmentation or uplift, abdominoplasty and/or liposuction.

Liposuction
If you have ever despaired about those areas of fat that never seem to respond to dieting or exercise, then liposculpture or liposuction surgery may be the solution. This is a procedure that removes areas of stubborn fat cells that are often resistant to diet and exercise. It helps to sculpt and reshape the body, but should not be considered an alternative to diet and exercise.

Labial Reduction
It is not uncommon for a woman to feel dissatisfied with her labia minora (inner lips of the vagina), especially if they are particularly long. In many cases women are just not happy with parts of their genitalia. This can be embarrassing, uncomfortable and can even lead to sexual dissatisfaction or difficulty. Women with exceptionally long or unequal lengths of the labia minora can have them aesthetically reshaped. Women with large labia can often experience pain during intercourse, feel discomfort during everyday activities or when wearing tight-fitting clothing. Labial reduction, or labiaplasty, is an operation which reduces the labia to a size that the patient finds aesthetically desirable.

Gynaecomastia Correction (Male Breasts)
Gynaecomastia is enlargement of the male breast tissue. It may occur at any time and there are a number of causes, some physiological and others pathological. Gynaecomastia is common and is thought to be present in more than 30% of men, with much higher rates in men over the age of 70 years. If there is no underlying cause or gynaecomastia long-standing with development of fibrosis is discovered, then surgical removal of breast tissue is the only effective therapy. Surgery can involve either liposuction or surgical removal of the underlying breast tissue or a combination of both.

Prominent Ear Correction (Otoplasty)
Protruding ears can have a enormous impact on levels of self esteem. Children, young teenagers and adults can suffer substantial emotional stress as a direct result of ears which stick out. Otoplasty is one of the oldest and most established procedures to enhance the balance between your ears and other facial features in order renew self confidence.

Skin Lesions
We treat many types of skin lesions both benign and malignant. Most can be treated under local anaesthetic and as an outpatient. Many skin lesions may be particularly noticeable or troublesome in their position and thus cause cosmetic distress. Others can have a history of recent change. If lesions show any such features or if they are aesthetically unacceptable, they can be assessed and removed as appropriate.

Scar Management
Scars are an inevitable and natural part of the healing process for most dermal wounds; indeed they are a normal consequence of the body's physiological healing response. Most scars do not produce poor cosmetic or functional results. The original scar tissue is gradually replaced during the end phase of healing, resulting in a reduction in redness, elevation and firm consistency of the tissue to produce a flat, soft, pale scar that is level with the adjacent skin. If, however, the delicate balance is not achieved during the healing process, the resulting scar may display abnormalities. Two such types of abnormal scars are hypertrophic and keloid scars. There are various options for treatment of these scars, including silicone gel and sheeting, pressure garments, steroid injection, and surgical revision.